ROBERT MCDOWELL'S NEWSLETTER #144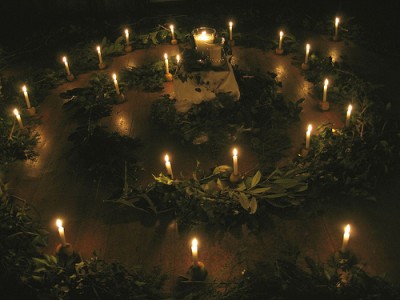 Winter Solstice Sale
December 2014
Winter Solstice Greetings and Blessings,
The days grow shorter, the nights longer. In the delicious dark, relax into the sweetness of your surprising, sullen, sad, snappy, sagacious, silly, shrill, snoozing self, and cut yourself all the slack in the world. Luna is patient; Venus is wise and forgiving. Where you fell short in 2014 is illusion; what you envision for 2015 is illusion. So, what's real? Here, right now. This is the sum total of your life, precious. Be calm. Embrace. Serve. Live!
The moon neither laughs nor cries.
A fox curls up in its den.
The nights are so long you forget
Your name and where you were going.
Keep on. The road is familiar;
The road is haunted and intimate;
The road is where your foot falls,
You of a thousand names and faces,
You of the town and country bred,
You of promises kept and broken,
You forgetful and forgotten,
Breathe. You are here,
And now is eternal.
*
In celebration of the winter solstice, I offer a unique sale. Email me at rmcdowell@mind.net to take advantage of it.
Details: Purchase a copy of Poetry as Spiritual Practice and/or The More We Get Together: The Sexual and Spiritual Language of Love for $15.00 (each); I will sign the copies and give you a one-hour writing consultation (normally $150.00) for free.
If you want to start writing, or move along a stuck writing project in prose or poetry, this session will help. Email rmcdowell@mind.net to procure your books and set up your special free session.
*
NEW BOOK PUBLICATION
My fourth full-length collection of poetry, The World Next To This One, has been published by The Salmon in Ireland and is now available. http://www.salmonpoetry.com/details.php?ID=328&a=257 Order direct from Salmon Publishing, Orders over 20 Euro are shipped free worldwide! Please help us spread the word.
"Robert McDowell's powerful narrative poems are among the best written over the last fifty years. His para-poems here extend the prose poem form with incisive, probing clarity and startling wit."
–Ai, National Book Award, Poetry
May your long winter nights be delicious and cozy!
Robert
rmcdowell@mind.net
poetrymentor@mac.com
www.robertmcdowell.net
Follow me on Twitter: www.twitter.com/McDowellRobert