Read a Friend's Heart
End Violence Against Women
Follow me on Twitter
www.twitter.com/McDowellRobert
November 24th, 2014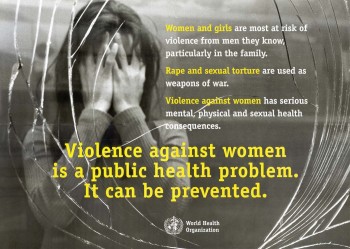 Dear Fellow Workers in the Vineyard,
Tomorrow, November 25th, marks the 18th anniversary of International Day To End Violence Against Women.
To commemorate this day, wear orange and check out the United Nations project to support country-level programs to end violence against women and girls.
To learn about the impressive results of past grantees, see the UN Trust Fund's recently published report, UN Trust Fund To End Violence Against Women—Mapping of the Grantees' Outcomes (2006 to mid-2011).
The anniversary marks the assassination in 1960 of three Mirabai sisters who were political activists in the Dominican Republic and launches 16 Days of Action against Gender Violence (ending on December 10th, Human Rights Day—and the birthday of Emily Dickinson). According to the United Nations, this year's theme is Orange the World in 16 Days.
You're encouraged to participate by submitting a photo with a message: "I wear orange because…" For further information, visit http://www.unwomen.org/en/news/in-focus/end-violence-against-women#sthash.crS5yGKH.dpuf
In your home, in your relationships, at work, with your pocketbooks, in your community, in your meditation and writing, actively do what you can to contribute to ending violence against women and girls, and to help men and boys break the chains of an exhausted patriarchal system that impedes evolution to a new paradigm co-creation of gender-enlightened harmony and productivity.
Here is a poem:
The Promise of Hunter's Moon
At some point we're all coming back as birds.
We'll begin in the muck, unrecognizable, stinking,
Until creatures with hands or tools for hands
Scoop us up and start squeezing and pulling.
Suddenly there we are, unmistakably beaked,
Straining against thin leather thongs that someone
Had the good sense to tie around rocks and our twiggy legs.
It's a good thing, this confinement, because free
We'd rip and tear apart anything we could reach.
The things with hands, or tools like hands, feed us
A mixture of water and the blood of the beheaded,
And with this inside of us we develop fast,
Looking more like giant birds you'd recognize
By the minute. Our feathers grow black and glossy,
And the thicker they become the meaner we feel.
When they just can't grow anymore they fall out.
Our featherless bodies are disgusting to touch,
Hideous to behold. Where once we were murderous,
We grow timid under the mirror-hot sun. Then
More feathers appear, small, white feathers,
Beautiful, snowy plumes that dazzle in moonlight.
When we're ready she comes. Out of the sea and sky,
Out of the barren ground she comes. Astonishing
Is her loveliness, perfected is her power.
She rises and walks among us as we bow,
Obedient, peaceful, and so in love.
*
Consider these books for your library, reading pleasure and gifts. Share them with friends, colleagues and loved ones!
Poetry as Spiritual Practice: Reading, Writing, and Using Poetry in Your Daily Rituals, Aspirations, and Intentions and The More We Get Together: The Sexual and Spiritual Language of Love and other collections are available at my website www.robertmcdowell.net, and at www.IndieBound.org, www.amazon.com, and www.b&n.com or by request at your local bookstore.