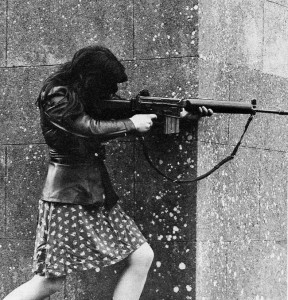 Read a Friend's Heart
Guns, Guns, Guns; Again, and Again, and Again
The fatal shooting at Umpqua Community College in Roseburg, Oregon, just 100 miles north on Interstate 5 from my home base in Ashland, becomes the 45th school shooting in the United States in 2015. Like many Americans and people worldwide, I'm sickened and heartbroken by the ongoing carnage, by the inevitable, histrionic defense of the NRA and their political puppets.
As a national community, we'll do well displaying our collective grief in the next couple of days, but we'll remain impotent when it comes to the task of changing laws and minds that would reduce and perhaps eliminate these nightmares. Tightening gun laws worked in Australia, in Europe, but the NRA and our politicians forbid that we try something similar here. As citizens, we have ceded so much power in the last fifty years! Thomas Jefferson once prophetically said, "Govern or be governed." We are allowing ourselves to be governed.
As I always do, I seek solace and inspiration in the fellowship of poetry. Here are two poems I love, one by Christopher Buckley, another by William Stafford.
Why I'm In Favor of a Nuclear Freeze
Because we were 18 and still wonderful in our bodies,
because Harry's father owned a ranch and we had
nothing better to do one Saturday, we went hunting
doves among the high oaks and almost wholly quiet air . . .
Traipsing the hills and deer paths for an hour,
we were ready when the first ones swooped—
and we took them down in smoke much like the planes
in the war films of our regimented youth. Some were dead
and some knocked cold, and because he knew how
and I just couldn't, Harry went to each of them and,
with thumb and forefinger, almost tenderly, squeezed
the last air out of their slight necks. Our jackets grew
heavy with birds and for a while we sat in the shade
thinking we were someone, talking a bit of girls—
who would "go," who wouldn't, how love would probably
always be beyond our reach . . . We even talking of the nuns
who terrified us with God and damnation. We both recalled
that first prize in art, the one pinned to the cork board
in front of class, was a sweet blond girl's drawing
of the fires and coals, the tortured souls of Purgatory.
Harry said he feared eternity until he was 17, and,
if he ever had kids, the last place they would go would be
a parochial school.
On our way to the car, having forgotten
which way the safety was off or on, I accidentally discharged
my borrowed gauge, twice actually—one would have been Harry's
head if he were behind me, the other my foot, inches to the right.
We were almost back when something moved in the raw, dry grass,
and without thinking, and on the first twitch of two tall ears,
we together blew the ever-loving-Jesus out of a jack rabbit
until we couldn't tell fur from dust from blood . . .Harry has
a family, two children as lovely as any will ever be—
he hasn't hunted in years . . . and that once was enough for me.
Anymore, a good day offers a moment's praise for the lizards
daring the road I run along, or it offers a dusk in which
yellow meadowlarks scrounge fields in the gray autumn light . . .
Harry and I are friends now almost 30 years, and the last time
we had dinner, I thought about that rabbit, not the doves
which we swore we would cook and eat, but that rabbit—
why the hell had we killed it so cold-heartedly? And I saw
that it was simply because he had the guns, because we could.
~ Christopher Buckley
*
Meditation (1983)
Animals full of light
walk through the forest
toward someone aiming a gun
loaded with darkness.
That's the world: God
holding still
letting it happen again
and again and again.
–William Stafford