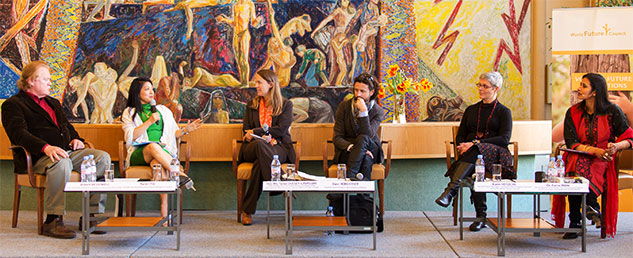 ---
Rev. Laura Tria & Robert McDowell Discuss Gender Enlightenment in 2019
Rev. Laura Tria and Robert McDowell discuss Rev. Tria's Women's Circles, gender enlightenment, and the need to reconcile women and men to create a new paradigm to replace an exhausted and abusive 2,000-year-old patriarchy.
---
From History to Our Story: Transcending the Gender Paradigm from Competition to Collaboration
Excerpt of Robert McDowell and Dr. Rama Mani performing together at the United Nations Library in Geneva, Switzerland, on March 20, 2014.
---
Actualization of Men & Women in the New Paradigm
---
The History of Violence Against Women & Reconciliation Options
Excerpt from a conversation between Robert McDowell and Dr. Diane Powell, renowned psychiatrist and author of The ESP Enigma and IONS Shift Report.