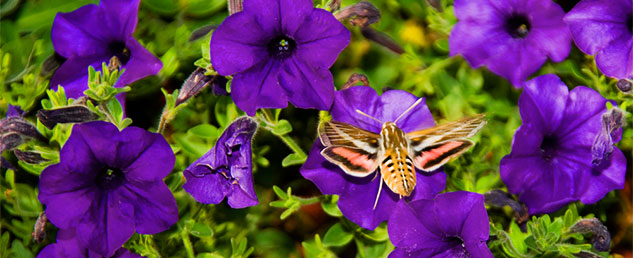 Testimonials
"Robert McDowell is the very spirit of poetry and sumptuous prose. He is a wordsmith and a soul crafter of the highest order and his talks and seminars are veritable temples of magic. If ever he is in your community for a talk or workshop, go!"
—Dr. Jean Houston
"Poetry exposes me to a different way of experiencing the world. When I read Poetry As Spiritual Practice, I instantly translated the poems into pictures. I can see fields of grain or rain in Autumn. It is fascinating to see all the patterns and rhymes that can be woven into language. I always enjoy learning about the different ways that other people think of and experience the world."
—Dr. Temple Grandin
"I love the way you put words together, and will indeed, look forward to more of your inspiration, through readings and future workshops. You are so talented, and as I see it, reaching out, is one of your greatest qualities."
—Valerie Schmidt
"My heart is so very full after having the blessed opportunity of attending your teleseminar this evening. How comforting to know that men of your amplitude and sensitivity are cognizant and brimming with the magical means to help pave the way for a more intimate and authentic sacred connection."
—Sylvia Cohen
"I just finished listening to your teleclass, and I was deeply moved by your talk. Thank you so much for partnering with us. Your work is a blessing to the world."
—Joan Schaefer, RN, BSN, Joint Venture Specialist, Hilton Johnson Productions
"I was in your Creative Writing classes at USI (1983–1984). I can remember how shocked I was when I was invited to take the second semester class—never dreaming that what I had to say was more than finishing an assignment. I am sure you won't remember me, but I always remember how special it was to be in your class. I still feel the influence your class had on me—my worldview, my appreciation of others and their feelings and opinions. I still collect wonderful phrases I read or hear—something you had us do and share in one of the classes. I read one today, grabbed a notecard & wrote it down, and immediately remembered why I do that. So thank you for what you did for me then and for what you do now for the people you work with—your talent and teaching were a gift to me."
—Laura Ballard
"A well-guided trip opens new vistas, which you did for me. The session with you gave me perspectives and approaches and provided a rhythm to unknown potentials and made them accessible."
—Peter Hjersman
"Bless you, Robert. I have enjoyed your verse, the Reaper Essays, and find your spiritual practice model so acute and helpful. Despite Auden's injunction, art can make things happen. Getting into the poesis mindset is one of the healthiest practices a human can do."
—Michael Graber
"Robert McDowell's online workshop on Emily Dickinson was a thrilling and profound experience. He avoided all superficialities and cut straight and deep to the chase with Dickinson's poems, letters, his own concise and brilliant erudition, and input from many relevant figures, some literary, some not. The input of the participants, and their poems, were further enlightenment about this preeminently enlightening and formative American poet in her historical, societal, and personal context. A beautifully planned, shaped, and conducted learning experience, complete with Skype or phone chats with the Prof. One of my loveliest learning experiences ever!"
—Alane Rollings
"Robert McDowell prepared an exceptionally interesting class on Emily Dickinson: The Divine Feminine Prophet. Spiced with fun and fancy, the class offered depth, insights, and historical and biographical background information on the poet, her time, and her poetry. He proposed provocative writing prompts that gave opportunity to more fully understand the poet, her poetry, and myself. Robert is a fine teacher, poet, and philosopher who has put together a program that offered, to borrow a line from Emily Dickinson: 'that sublimer lesson, a faith in things unseen, and in a life again, nobler, and much more blessed.'"
—Betty Deitz
"An email just landed in my inbox that intrigued me, and I clicked through to the person's web page. And fell in love with the man's description of himself, who he is, and what he's here to do. I felt so invited, inspired, served. May we ALL represent ourselves so beautifully!"
—Claudia Previn Stazny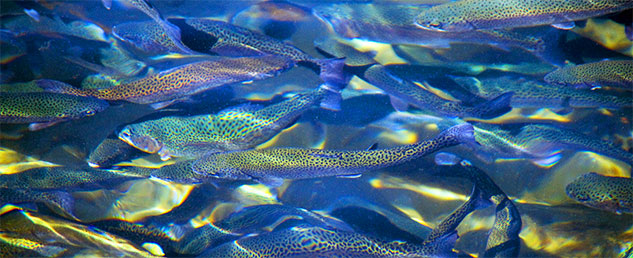 Reviews
"I am caught up again and again in McDowell's strong narrative line. Whether he's reshaping an old myth or detailing an actual event, this poet is a storyteller at the top of his form."
—Pulitzer Prize Winner Maxine Kumin
"Robert McDowell's powerful narrative poems are among the best written in the last fifty years."
—Ai, National Book Award Winner
"Rare, then, is the contemporary poet who gives privilege to narrative as the engine inside the poem. Rarer still is the poet who masters both the art of deep, complex narrative and moments of mystical musicality where in truths feel just beneath the illusion of sense. It's for this reason the greatest joy in seeing the best of Robert McDowell's poetic career distilled between the pages of Sweet Wolf: Selected & New Poems is witnessing the massive swaths of ground McDowell covered between the poles of lyric and narrative. Throughout Sweet Wolf: Selected & New Poems, we see his prowess on the level of the individual poem as well as within the selections from each collection represented."
—Chad Abushanab, from his "Introduction: Someplace Between Story and Song," Sweet Wolf: Selected & New Poems
"This fresh, uncompromising voice will be greeted with cheers by readers who have been turned off by the ornate pretentiousness of so much contemporary poetry. Gifted with a novelistic grasp of exactly what it is like to be a twentieth-century American, Robert McDowell is interested in other people, not just himself."
—Frederick Morgan (on previously published poems included in this collection), Poet and Editor, The Hudson Review
"On Foot, in Flames is filled with loneliness, with the knowledge that 'the world dismantles us,' but it's also prayerful, its music an affirmation that threads through even the narratives of violence and betrayal. This is a religious book in the best sense, fusing matter and spirit, ultimately, achingly human."
—Pushcart Prize Winner Kim Addonizio
"Robert McDowell's narrative poems are strangely compelling, adding up to an utterly original sense of the world, one brushed clean of all cant, all obscurity and confusion.… Dazzling!"
—Guggenheim Fellow Jay Parini
"Following a trajectory from apocalypse to redemption, Story Line Press Founder Robert McDowell's third collection invites readers to 'go into the writing where anything / Can happen.'"
—Publishers Weekly
"It is quite fantastic that a poet with such a strong sense of narrative can slip so easily into these moments of pure music, where sense is almost (but not quite) beyond grasp, lost in the sound. And I believe, ultimately, this is what sets Robert McDowell apart from many of the narrative poets that precede him, and, indeed, his contemporaries. There is mystery that emerges from in between the certainties. In the poetry of Robert McDowell, no story is without its song, the thing that compels us forward beyond the sense of the thing into the feeling of it."
—Chad Abushanab, from his "Introduction: Someplace Between Story and Song," Sweet Wolf: Selected & New Poems
"Brilliantly insightful."
—Best Books of 2019 Winner Mirabai Starr
"Witty, lyrical, and very unacademic."
—Washington Post Book World
"Arresting, humorous, and strangely surrealistic … unfailingly sensitive to the pathos and humor that define our lives."
—Daniel L. Guillory, Library Journal
"Lyrical magic does occur, as does a fine originality."
—Robert Peters, Los Angeles Times
"An extraordinary novel! Robert McDowell's book is deeply intelligent, devoted, poetic, and timeless, a fantasy so real you can taste it. Woven from meticulous research of the mind and heart, this meeting of Emily Dickinson and Virginia Woolf is a gem. McDowell knows these women, two brilliant artists, each 'irreverent, a pistol painfully shy.'"
—Barbara Dana, author of A Voice of Her Own: Becoming Emily Dickinson and Young Joan
"What a treat to encounter Dickinson and Woolf forging a sisterhood out of poetry, prose, and endless curiosity about the people and places around them. Robert McDowell's Emily & Virginia: A Novel is a rollicking journey through time and space, exploring literature, art, friendship, and love in smart, sparkling writing."
—Kristin Czarnecki, Past President, International Virginia Woolf Society
"Drafting Emily Dickinson and Virginia Woolf as Lily's guardians and embassies from the world of the dead, McDowell makes palpable the magical ways in which poetry, fiction, words, may really be the best recourse we have for facing the agonies of loss, guilt, loneliness, and death.… The novel insists on the importance of art and company. The relationship between Emily and Virginia is one of the best things in this book. This novel knows there is more than one way to be a woman artist—and Lily Ramsay promises another mode: one, as her name suggests, in which painting and marriage/motherhood need not be at odds. The villain clowns are wonderful.… I appreciate too the book's love story—or many love stories—and its injunction in love, as in living more generally, and in making art, of careful observation and an open mind."
—Emily Dickinson Scholar Karen Sánchez-Eppler
"Reading this lovely guide awakens in you a deeper appreciation for poetry and messages of the Spirit. It communicates a poet's soul—and helps you articulate that deep place of truth for yourself."
—Caroline Myss, author of Entering the Castle and Anatomy of the Spirit
"In the way that Rumi allowed us to touch the heart of our soul, Robert McDowell—with a lyrical grace—shows you how to easily create poetry that can propel your spiritual journey beyond normal reality into cherished mystic realms."
—Denise Linn, author of Sacred Space and The Secret Language of Signs
"At the same time that Robert McDowell is teaching us to approach the reading and writing of poems as acts of prayer in his brilliantly insightful book, Poetry As Spiritual Practice, he is quietly doing another astonishing thing: creating community. McDowell's exercises at the end of each chapter liberate poetry from a solitary contemplative practice to a collective celebration of the sacred. I will share this book with everyone I love."
—Mirabai Starr, author of new translations of Dark Night of the Soul by John of the Cross; The Interior Castle and The Book of My Life by Teresa of Avila
"Far too many people today are still intimidated by poetry. They consider poetry elitist, difficult, a secret language impossible to crack. Poet, teacher, and mentor McDowell couldn't disagree more. He firmly believes that anyone can write poetry. All you need is an openness to poetry and some understanding of its mechanics. Indeed, McDowell argues that poetry is, or at least can be, the most democratic literary form. His inspiring and quite lovely book explores the sound and language of poetry, examines its building blocks, discusses its various genres (nursery rhymes, hymns, elegy, free verse, narratives, haikus, sonnets, limericks, prose poems, and free verse), and includes writing exercises and meditations. He discusses, too, the significance of metaphors and similes, alliteration and assonance, and rhyme and meter. The work of great poets (from John Keats and Emily Dickinson to Lewis Carroll and Lord Byron) is cited, and so is the work of poets most of us probably have never heard of, not to mention examples of his own and his students' poetry."
—June Sawyers, Booklist
"Much-published poet McDowell's new book attempts two difficult tasks: to speak sincerely of spirituality and to create a kind of primer for writing poetry. Many books have attempted each of these separately, of course, but very few together, and it is inevitable that McDowell would give short shrift to each in a book of under 300 pages. McDowell begins with poetry as an entry into spirituality before moving toward the technical aspects of poetry itself (rhyme, meter, form, genre). The book includes many richly rewarding poems (more than a few by McDowell himself) and, if necessarily tentative, is a truly innovative contribution to spiritual reading."
—Graham Christian, Library Journal
"Reading and writing poetry creates clarity, deepens and expands spiritual inquiry, and cultivates wisdom, compassion, self-confidence, patience, and love. Combining poetry and spirituality, McDowell invites you to recognize poetry as 'the pure sound and shape of your spirit.' Vividly illustrated with a wide range of poems from all historical eras and traditions. An inspirational guide for integrating poetry into spiritual practice."
—The Messenger
On The Diviners
"McDowell unites two renascences in American poetry by writing a long narrative poem in a regular form, blank verse.… The whole poem resembles a very good novel-in-stories."
—Ray Olson, Booklist
"The great value of The Diviners is that it will provoke discussion about the difference between poetry and prose. The language, rhythm and, most importantly, Robert McDowell's ability to evoke a character or scene in a few lines makes this work definitively poetic."
—Sarah McNicol, School Librarian
"The urge to tell stories has always been strong in America. It is the forgotten side to the Modernist coin, which has been lying with its abstract 'tail' up for too long; Robert McDowell reminds us that there is a human head underneath."
—John Greening, Acumen (England)
"Uncannily intuitive … McDowell's imagery is fresh and contemporary.… Anyone interested in what's happening in American poetry today will wish to look into the new narrative poetry, and The Diviners is a fine place to start."
—Robert Phillips, Houston Chronicle
"There is an extraordinary fantasy sequence on the wife's dreams about her amputated arm when she is dying of cancer, then the son about his mother after her death: 'He thinks / of how in life she settled inside herself, / Then settled up with him before its close. / He finds some hope in that'."
—Orbis (England)
"The Diviners furnishes much of the weight and complexity of a novel and does so with the impressive swiftness of a poet's thought."
—Fred Chappell, The Georgia Review
"That another kind of good poet should begin to emerge as the Boomers mature is a reasonable expectation. That expectation is confirmed in the work of McDowell … work that is, like the Muse invoked by Milton in Il Penseroso, 'sober, steadfast, and demure.' Nothing in recent poetry would lead us to expect a revolution so quiet, so civil, so decent, and so precisely suited to our needs."
—Thomas M. Disch, The Hudson Review
On Chapter One of The Diviners in a review of The Best American Poetry, 1989:
"Other contributions … suggest that some of the best American poetry in the future will be written by poets who have simply brushed aside Derridean anxieties … to write poems with a strong narrative line.… These poems may have their own, more hidden sophistication, which they use to evoke a sense of American landscape, culture and history. Robert McDowell's 'The Fifties,' for instance, has the scope of a novel and uses effects learned from cinema and Expressionist drama as well as poetry."
—Ian Gregson, Los Angeles Times
On Quiet Money
"A witty, lyrical and very un-academic poem about a bootlegger named Joe who flies the Atlantic round-trip, while Lindbergh is flying it one-way."
—Current & Choice, Washington Post Book World
"McDowell's poems—arresting, humorous, and strangely surrealistic—recall the work of poets like George Hitchcock, Charles Bukowski, and the early Robert Creeley—an intriguing first book, original in its phrasing and unfailingly sensitive to the pathos and humor that define our lives."
—Daniel L. Guillory, Library Journal
"Robert McDowell's narrative poems are strangely compelling, adding up to an utterly original sense of the world, one brushed clean of all cant, all obscurity and confusion.… Dazzling!"
—Jay Parini
"There are fine things in this debut collection."
—New York Times Book Review
"… extraordinary first book of poems—compelling, innovative, demanding but clear."
—Philip Miller, New Letters Book Review
"… the masterpiece of the book is The Origin of Fear.… Much of the power of this stunning, compassionate poem derives from its tight and muscular blank verse. As the end of the poem nears, the lines become more emphatically end stopped, leading up to the three short sentences all contained in the last line. The result is a hair-raising conclusion. In the page margins around The Origin of Fear I find I've made, repeatedly, this critical appraisal: 'Wow!'"
—Andrew Hudgins, The Hudson Review
"McDowell has written some remarkable poems about the contemporary scene.… His work is immediate, concerned with technologies of the now. Behind the characters who rehearse their lives is the massive power of political parties, economic influences … framed by his skills, his narrative force."
—John Millett, Poetry Australia
"Narrative poems that entertain, amuse and enrich … a blank-verse lyrical magic does occur, as does a fine originality."
—Robert Peters, Los Angeles Times Book Review
"Anyone who thought poetry was to be read, not enjoyed, should get this book.… Perhaps these (poems) have a distant affinity to Frost's narratives, though they are urban middle-class American and zippier. They are poetic conceptions, not just yarns, about mysterious, unique, but representative lives."
—Herbert Lomas, Ambit (England)
"This is how McDowell's poetry is—vivid, rambunctious and specific. Nothing is left obscured by a mist of private or mythological references. You know what this guy is talking about. And although the situations in these poems are mundane, they often lead to scenes poignant with a sense of mystery, a sense that our old, familiar world is an unspeakably strange place in which to live."
—Mark O'Brien, The Fessenden Review
"McDowell's voice seems surprisingly mature. In Quiet Money, his technique hardly ever fails him.… Perhaps the rarest quality in writers is vision, a unifying compulsion that produces insight, and McDowell appears to have plenty of it. He brings to his poems an unusually hearty experience."
—David Mason, Sewanee Review
"This writing goes a long way to restoring the credibility of narrative in verse. If it is to be restored it must deal with events such as this—not epic journeys across the plains, but modern scenes with language such as people use.… McDowell's first collection of poems signals a change: poetry is leaving the academy."
—Louis Simpson, Washington Post Book World
On Sound and Form in Modern Poetry:
"The original edition has been amplified with discussions of Emily Dickinson, Langston Hughes, and Robinson Jeffers, among the illustrious dead, and the Auden and After section contains 13 additional poets, including the Beats and the New York School.… An indispensible book. All collections.
—R. Almon, Choice
On The Reaper Essays
Click here for an assessment of The Reaper magazine's place in literary history.
"The Reaper, a literary quarterly, ceased publication after 18 issues in 1989, having fulfilled its proclaimed purpose: to make a place in contemporary American poetry for narrative poetry and to improve poetry reviewing and criticism … provides a good overview of the journal and a look back at the poetry scene of the 1980s and the New Narrative Movement."
—Library Journal
"A series of polemical but entertaining diatribes, commentaries and conversations on contemporary poetry."
—American Poet (Books Noted)
"Il faut, malgré tout, reconnaitre que The Reaper Essays est un ouvrage stimulant, qui souleve sans doute plus questions qu'll n'apporte de responses, mais qui a le mé rite de provoquer et de pousser le lecteur a s'interroger sur les différents mouvements et modes poetiques contemporains."
—Patrick Pittalis, Comptes Rendus (Etudes Anglaises)
"Take this opportunity to drool over some fine criticism. Jarman and McDowell are the rare critics who know what they are talking about and how to teach what they know."
—Katherine Green, Small Press
"The Reaper, moreover, took a stance that was both adversarial—aimed to explode the complacency of contemporary letters—and shrewdly omniscient—some would say 'holier-than-thou.' Such a stance, however, was not only bracing but refreshing, since it was grounded upon the strength of editorial conviction and the sharply-honed point-of-view that readers could always expect to find in the magazine."
—Meg Schoerke, from the Introduction
On Poetry After Modernism
"… a superb collection of informative, challenging and insightful essays on modern and contemporary poetry of the twentieth century by poets about poetry."
—James A. Cox, The Midwest Book Review
"Poetry in its many forms emerges in these pages as an art with the potential to exude intelligence, wonder, introspection, political conviction, fairness, and challenge, with special relevance to our lives."
—Mindy Kronenberg, The Writers Alliance
"These essays do demonstrate a dissatisfaction with the state of poetry that is essential to changes that must occur."
—Judith Barrington, The Kenyon Review
On On Foot, in Flames
"Working in the narrative tradition of Robinson, Frost, and Jeffers, Robert McDowell is a leading figure in the expansive poetry movement. His narrative poems deliver the depth and complexity of a novel with a cinematic swiftness. They are accessible, graceful, spiritual without pretension, inhabited by characters tethered to the world."
—University of Pittsburgh Press
"Following a trajectory from apocalypse to redemption, Story Line press founder Robert McDowell's third collection invites readers to go 'into the writing where anything / Can happen.' On Foot, in Flames is filled with 'a sweet sighing / From the souls of trees' and 'recollections of the days when you / Surprised yourself with competence, even grace.' McDowell appeals to grace in part as a response to violence, as in his depiction of working in a slaughterhouse 'Stitched into gloves and apron, / Lye-spattered, soaked with grease, / I feed my machine 1,200 hides a day. / Sometimes I think this was the neck, this the tail' or in three blank-verse monologues that witness, among other things, violence against women."
—Publishers Weekly
"Story Line is the indicative name of the small press McDowell launched 18 years ago to publish new narrative, formal verse. His own long poems tell stories, and his short ones are vignettes that pique the reader's narrative imagination.… The longish 'Sisters' is an all-too-realistic cognate of the Hollywood feminist fantasy Thelma and Louise; in it, murder by a woman answers long-standing personal provocation instead of abstract 'women's rage.' The longer 'Red Foxes' tells an everyday tragedy—loss of the family farm by a couple with a school-age daughter—illuminated by flashes of subdued nature mysticism and a bleakly consoling encounter as the family drives away at the end. The longest poem, 'The Pact,' a slightly ghoulish story of rural adultery, shows McDowell venturing artfully on the terrain of the dour twentieth-century narrative master, Robinson Jeffers. Very impressive."
—Ray Olson, Booklist
On How I Came To Know Fish, by Ota Pavel (trans. By Badal & McDowell)
"During the Nazi occupation of Czechoslovakia, Ota Pavel's father and his two brothers were sent to concentration camps. Pavel helped support his family by working in a coal mine and illegally catching fish. After the war, he became a sportswriter, best known for 'Dukla Among the Skyscrapers,' a novel about a Czech soccer team's visit to America. Later, Pavel wrote two collections of short stories based on his father's life and his own. 'How I Came to Know Fish' appeared in 1974, a year after his death at age 43 from what his U.S. publisher calls 'mysterious causes.'

"Hemingway's Nick Adams fishes the Big Two-Hearted River to exorcise battlefield horrors that are never mentioned. Pavel, tight-lipped in a different way, dips his line into a stream of nostalgia that meanders through the countryside west of Prague, screened by trees, wildflowers, rural folklore and his own whimsy from memories of hunger, fear and the screams of nearby Lidice, the village massacred by the Germans in 1942."
—Michael Harris, Los Angeles Times
"Pavel's poignant autobiographical stories based on his childhood in bucolic, pre-war Czechoslovakia include beautiful descriptions of the countryside and reminiscences about his father's infectious passion for fishing. The hurried, tremulous quality of the prose suggests Pavel's emotional turmoil, but perhaps it is a result instead of a desire to capture his memories as they tumbled forth."
—Publishers Weekly
"Several of these interconnected, intensely poignant stories evoke the author's comic fishing trips with his charming father, a champion traveling salesman and avid fisherman. Other pieces evoke the German occupation of Czechoslovakia. In 'The Death of Beautiful Deer,' the father poaches a deer to give his sons a last good meal before their departure to a concentration camp. In another story, before he is himself deported, the father again risks his life to fish for carp in a pond that as a Jew he no longer owns. This first English translation of Pavel's work captures the magic of his touchingly poetic, bittersweet tales about the joys of fishing, the beauty of nature, and the strength we derive from it."
—Library Journal
"Recommended for public libraries and libraries collecting East European fiction."
—Marie Bednar, Pennsylvania State University Libs., University Park