ROBERT MCDOWELL'S NEWSLETTER #145
December 14th, 2014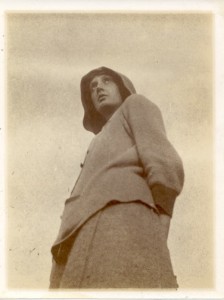 Blessings to all
Who have been engaged with these messages, who have worked with me and mentored me, who have encouraged and criticized, who have co-created work for the benefit of the many and the few.
We are bidding adieu to a tumultuous year of emotional, spiritual and physical upheaval on a global scale. The personal is universal. I pray that everyone enters the new year believing in oneself. When you are lonely, when you are afraid, connect with someone. Do it even if you feel you just can't. What you need will meet you.
Wind howls off the mountain,
Turning our thoughts to snow.
What are you feeling, love?
Snow. Snow in my hair, ice on my eyelids,
Blood freezing in my veins, snow
In my solitude of snow. Who or what
Are you looking for? You, just you,
A snowy hand in a hand of snow,
A pomegranate cracked open in the snow,
And six luscious seeds thawing my tongue.
What then, my love, what then?
Going forward, forming the words 'I love you'
From a burning core inside the snow.
*
Celebrate the winter solstice by taking advantage of this unique sale!
Details: Purchase a copy of Poetry as Spiritual Practice and/or The More We Get Together: The Sexual and Spiritual Language of Love for $15.00 (each); I will sign the copies and give you a one-hour writing consultation (normally $150.00) for free.
If you want to start writing, or move along a stuck writing project in prose or poetry, this session will help. Email rmcdowell@mind.net to procure your books and set up your special free session.
*
My friend and colleague, Dr. Diane Hennacy Powell, is conducting a crowd funding campaign to support her groundbreaking research in telepathy and autism. The book and documentary she's preparing will be a game-changer. Visit her project here, and if so moved, offer any support you can. https://www.indiegogo.com/projects/the-telepathy-project
*
NEW BOOK PUBLICATION
My fourth full-length collection of poetry, The World Next To This One, has been published by The Salmon Publishing Company in Ireland and is now available. http://www.salmonpoetry.com/details.php?ID=328&a=257 Order direct from Salmon Publishing, Orders over 20 Euro are shipped free worldwide! Please help us spread the word.
"Robert McDowell's powerful narrative poems are among the best written over the last fifty years. His para-poems here extend the prose poem form with incisive, probing clarity and startling wit."
–Ai, National Book Award, Poetry
Thank you again for your work, your interest and support.
Robert
Follow me on Twitter: www.twitter.com/McDowellRobert